Palm Kernel Shell Charcoal Machines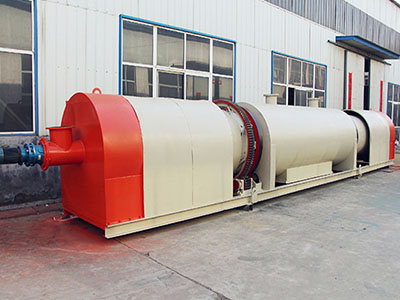 Processed Materials:coconut shell, sewage sludge, sawdust, rice husk, palm kernel shell (PKS), olive shell, straw, bamboo, wood, agricultural waste, green waste, peanut shell, municipal solid waste (MSW), etc.

Capacity:300-3000kg per hour
Contact
Leave Message
Detailed introduction
Introduction:
As a kind of biomass materials, palm kernel shell (PKS) has high fuel value, which can be carbonized into useful charcoal, to be widely applied into many areas. YUHONG continuous palm kernel shell charcoal machine adopts the advanced carbonization technology and carbonizes palm kernel shell into charcoal, wood tar and vinegar, combustible gas. The palm shell carbonization machine has become more and more popular and has been exported to many countries.
Working Principle:
Main Parts of YUHONG Palm Kernel Shell Carbonization Machine:
Belt conveyer;
Return type drying machine;
Spiral conveyer;
Carbonization furnace;
Water-cooling discharging machine;
Cyclone dust collector;
Flue gas cooling machine.
Features:

Quick carbonization speed;
Low investment cost;
Large output;
No pollution;
Simple operation;
Convenient maintenance;
Energy saving;
Advanced carbonization process;
High-quality charcoal.
INFO REQUEST
Thank you for your interest in Yuhong Heavy Machinery. If you want to learn more about our products,
Contact us Now to find out what we can do for you next project !
Focus on Quality, Serve Worldwide
Establish strong sales service system with full coverage for 6 continents, 140 countries.
Whatever your requirements, you 'll find the perfect service-oriented solution to match your specific needs with our help.
Right where you need us,whenever you need us
ATTENTION! WE HAVE ONE-STOP SPARE-PARTS SUPPLY CHAINAll kinds of parts, Full range of models