Wooden Sawdust Dryer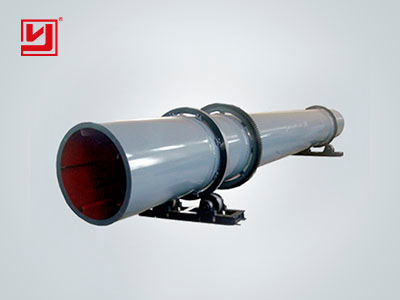 Processed Materials: Soybean straw, cotton stalks, corn stalk,wheat straw, sorghum stalk,wood chips, wood shaving, sawdust,mulberry leaves
Applications: Straw briquette fuel, charcoal, sawdust pellet fuel, sawdust briquetting, farming and animal husbandry engineering, etc
Capacity: 0.5-40tones per hour
Heating Fuel: Coal, Gas, Oil, Biomass fuels, Wood,etc
Contact
Leave Message
Detailed introduction
Introduction
Wooden sawdust dryer is your best choice to dry biomass materials of high moisture content and produce high quality biomass fuel. Biomoass materials go through dryer can improve biomass fuel efficiency of 5-15% and lower down emission. It can be used for drying a wide range of biomass materials such as alfalfa, straw, sawdust, marigold, wood shavings, manioc waste, bagasse, colza cake and leaves, etc. Featured by low energy consumption and high drying efficiency, it is widely employed in chemical industry, metallurgy, building and mine digging, etc. The heat efficiency reaches 80% which is much more higher than other drying equipment.
Working Principle
Biomass materials with high moisture content are fed into rotary cylinder; shovelling plates inside the drum walls raise up materials and these materials scatter down to move in a spiral forward style. During the constant raising up and scattering down, biomass materials can absorb enough amout of heat, at the same time, the drying time is extended to achieve the best drying effects.
Advantages
1. High temperature and heat air can dry biomass materials quickly and evenly.
2. High self-insulation thermal efficiency of 70% inside the drum.
3. Economic space occupation, easy to build and maintain.
4. Moisture content requirements is adjustable, depending on client's demand.
5. Stable drying process, low energy consumption, low cost.
Technical

Parameter
Model
Power
Capacity
(kw)
(t/h)
Ф600×6000
3
0.5-1.5
Ф800×8000
4
0.8-2.0
Ф800×10000
4
0.8-2.5
Ф1000×10000
5.5
1.0-3.5
Ф1200×10000
7.5
1.8-5
Ф1200×12000
11
2-6
Ф1500×12000
15
3.5-9
Ф1800×12000
18
5-12
Ф2200×12000
18.5
6-15
Ф2200×18000
22
10-18
Ф2200×20000
30
12-20
Ф2400×20000
37
18-30
Ф3000×20000
55
25-35
Ф3000×25000
75
32-40
INFO REQUEST
Thank you for your interest in Yuhong Heavy Machinery. If you want to learn more about our products,
Contact us Now to find out what we can do for you next project !
Focus on Quality, Serve Worldwide
Establish strong sales service system with full coverage for 6 continents, 140 countries.
Whatever your requirements, you 'll find the perfect service-oriented solution to match your specific needs with our help.
Right where you need us,whenever you need us
ATTENTION! WE HAVE ONE-STOP SPARE-PARTS SUPPLY CHAINAll kinds of parts, Full range of models