Sand Dryer Machine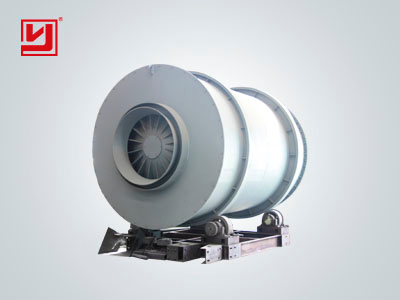 Processed Materials: River sand, artificial sand, silica sand, yellow sand, mineral sand, mineral powder, slag, coal ash, coal slag, etc
Application: Dry-mixed mortar industry, cement, building materials, glass, foundry industry, chemical industry, etc
Capacity: 1-50tones per hour
Heating Fuel: Coal, Gas, Oil, Biomass fuels, Wood,etc
Contact
Leave Message
Detailed introduction
Introduction
The sand dryer machine, also called the sand drying machine or sand drying equipment, is used not only to dry bulk materials like. It has certain requirement of the material humidity and particle size range in the drying process. We often use sand dryer to handle yellow sand in the dry powder mortar industry and common sand in the casting industry and the others sand. The sand dryer machine can keep the water content below 0.5%-1% which completely meets the industrial requirement.
Working Principle
Conveyed by belt conveyor or bucket elevator to the hopper, the sand comes into the feeding end of the dryer by a feeding device through a feeding pipe; the obliquity of the feeding pipe should be greater than that of the sand, so the sand can slip into the dryer easily; the wet sand and hot air can enter into the dryer from the same feeding end of the dryer, which is called co-current air flow drying process; or they can be fed into the dryer from different ends of the dryer, which is called count-current air flow drying process; as the dryer rotates, the sand inside moves forward from the feeding end (higher end) to the discharging end (lower end) of the dryer, and during this time, wet sand is being dried by the hot air; then dried materials are discharged and conveyed away by belt conveyor or screw conveyor.

Advantages
1. Scale Advantages: Yuhong Group has professional workshop and production team, and can make sure the quality of equipment. It can improve drying efficiency, and lower the manufacturing cost.
2. Technical support: The team guided by the engineer of our Yuhong Group utilizes new technology into equipment. It can improve efficiency and lower the cost.
3. Service Advantages: In order to let every customer purchase good products, we will have responsibility for every business.
4. Material Advantages: Yuhong Group chooses the best quality of suppliers and makes sure the lifetime of wear parts, so that we can reduce the cost.
5. Guaranteed product: Different dryer has different capacity from 3-150t/h, and meet customer's need.
Parameter
Model
Power
Output
(kw)
(t/h)
YHS-623
3
2-3
YHS-625
5.5
3-5
YHS-6210
7.5
8-12
YHS-6225
5.5×4
22-25
INFO REQUEST
Thank you for your interest in Yuhong Heavy Machinery. If you want to learn more about our products,
Contact us Now to find out what we can do for you next project !
Focus on Quality, Serve Worldwide
Establish strong sales service system with full coverage for 6 continents, 140 countries.
Whatever your requirements, you 'll find the perfect service-oriented solution to match your specific needs with our help.
Right where you need us,whenever you need us
ATTENTION! WE HAVE ONE-STOP SPARE-PARTS SUPPLY CHAINAll kinds of parts, Full range of models