HGM Grinding Mill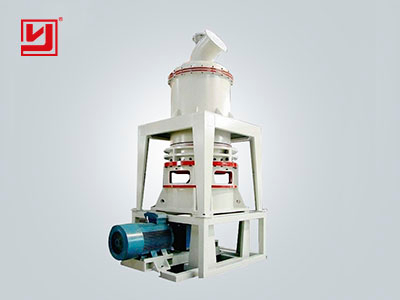 Type:Mineral Ore Powder Making
Input size:less than 10mm
Processed Materials:Kaolin, limestone, calcite, talcum, barite, pottery clay, dolomite, bentonite, mica, illite, pyeophyllite, vermiculite,sepiolite,attapulgite, rectorite,diatomite, graphite, alunite, floatstone,etc
Applications:Chemical Industry, paint, cosmetics, medicine, food additive,etc.
Contact
Leave Message
Detailed introduction
Product Introduction
Nowadays, HGM micro-powder mill is widely used in many industries, like soda, toothpaste, cosmetics, rubber, paint, paper, PVC, glass, etc. HGM Micro-Powder Mill is specially designed for micro-powder making. It can be used for non-metallic ores like limestone, calcite, kaolin, talc, illite, etc.
Working Principle
The motor drives the main shaft and every turnplate through the reducer. The reducer drives dozens of rollers to rotate against race way of ring through pin. Small material crushed by hammer crusher is transported into hopper by elevator and then vibrating feeder shall feed material to the central part of upper turnplate evenly. The material falls to circle under the centrifugal force and comes down to raceway of ring to be crushed into powder. After grinded in the first race way, the material goes to the second and third turnplate. The blower inhales the external air into the mill and carries the powder after third turnplate into powder-separator. Turbine in the separator makes the coarse powder drop down and regrinded, and the fine powder shall go into cyclone powder collector together with air current and go down through discharge valve as final product; at the same time air current with a little dust goes out through blower and muffler after purified by filter.
Features
1. Efficient
Compared with jet mill, mixing grinder and ball mill of same finished product size and motor power, HGM Micro-Powder Mill has double capacity and saves 30% energy.

2. Long Life of Spare Parts
Forged by special material, the ring and roller can be used for about one year while grinding calcium carbonate.

3. High fineness and flexible adjustment
The product size can be adjusted between 325 mesh to 2500 mesh (47-5micron).

4. Environmentally friendly
The application of pulse dust collector and muffler greatly reduce dust pollution and noise.
Technical Data
Model
Average Dimaterer
No. of Ring
No. of Roller
Speed of Main Shaft
Max Feeding Size
Size of Finished Products
Capacity
Dimensions
Whole Machine Power
(L×W×H)
(mm)
(r.p.min)
(mm)
um
mesh
(t/h)
(m)
(kw)
HGM80
800
3
21
230-240
10
5-47
325-2500
0.5-4.5
13.9*4*6.2
145-165
HGM90
930
3-4
24-27
200-220
10
5-47
325-2500
0.6-6.5
14.7*4.8*7.2
185-204
HGM100
1035
3
27
180-200
10
5-47
325-2500
0.7-7
18*4.6*8.6
263-290
HGM100A
1035
4
34-36
180-200
10
5-47
325-2500
1-8.5
18*4.6*8.6
263-290
HGM1253-8
1300
4
40-44
135-155
10
5-47
325-2500
1.5-12
14*9*10.25
380-430
INFO REQUEST
Thank you for your interest in Yuhong Heavy Machinery. If you want to learn more about our products,
Contact us Now to find out what we can do for you next project !
Focus on Quality, Serve Worldwide
Establish strong sales service system with full coverage for 6 continents, 140 countries.
Whatever your requirements, you 'll find the perfect service-oriented solution to match your specific needs with our help.
Right where you need us,whenever you need us
ATTENTION! WE HAVE ONE-STOP SPARE-PARTS SUPPLY CHAINAll kinds of parts, Full range of models