Toothed Roll Crusher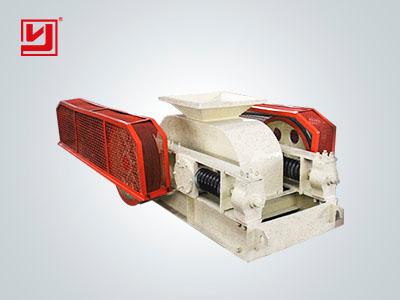 Raw materials: coal, coke, shale and limestone etc
Application: coal, metallurgy, mineral, chemical and construction industry
Capacity: 30-300 t/h
Max feeding size: 1050mm
Shipping ports: Shanghai, Qingdao or Tianjin
Delivery: 15-30 days
Contact
Leave Message
Detailed introduction
Introduction
The Toothed Roll Crusher is suitable to the industries of coal, metallurgy, mineral, chemical and construction materials, and it is more suitable to crush raw coal (included gangue) of big coal mine or coal separating plant. The electrical motor and speed reducer was connected by distance limited hydraulic turbo coupling, which prevents the dynamic overload and sensor overload for safe operation. The distance between the toothed rolls is adjusted by hydraulic and the bearing or the toothed rolls was centralized lubricated. It has the features of optimal designing of gear shape, the choice crushing between tension and cutting, high efficiency with low consumption, uniform production size.
Features
1.two functions of screening and crushing
2.the double overload protection
3.assembly flexible and convenient maintenance
4.high efficiency, reasonable structure and long service life
5.whole sealing structure, little noise, the feed-out size uniform strong
Working Principle
Toothed roll crusher consists of roll wheel, roll bearing, pressing device, adjusting device and driving device etc. Discharging size adjustment: between two roller equipped with cognate or gasket adjusting device, top of the wedge device capped with adjustment bolts. When the adjustment bolts pull upward wedge which will bear against the fixed wheel to make it deviate from the movable roller wheel, then the gap between wheels become large, discharging size become bigger, otherwise the opposite, gasket device is through the quantity or thickness to adjust the materials size. When adding gaskets the gap between wheels become large, when reducing gaskets the gap between wheels become small, so the discharging size becomes small. Driving structure is two motors through triangle belt drive to grooved pulley which drag roller rotating according to relative direction. In crushing stage, material is broken by roll wheel; final product is discharged from chassis. For safety, transmission part should be installed safety guard according to actual situation.
Technical Parameter
Model
Roller
Roller
Max
Feed-out
Capacity
Motor
Weight
Dimensions
Feeding
Diameter
Length
Size
Size
power
(L×W×H)
(mm)
(mm)
(mm)
(mm)
(t/h)
(kw)
(kg)
(mm)
2PGC450×500
450
500
200-500
15-100
30-60
5.5×2
3800
2260×2200×766
2PGC600×750
600
750
300-600
20-120
60-100
11×2
7200
2780×3065×1310
2PGC600×900
600
900
300-600
30-150
80-120
18.5×2
7800
4500×1900×1350
2PGC800×1050
800
1050
500-800
30-150
100-160
22×2
12600
2550×2050×1100
2PGC900×900
900
900
600-900
20-200
150-200
22×2
13500
2780×4100×1550
2PGC1015×760
1015
760
700-950
30-200
150-200
22×2
18800
7800×3200×1980
2PGC1200×1500
1200
1500
800-1050
30-200
200-300
5.5×2
52000
8010×4500×2050
INFO REQUEST
Thank you for your interest in Yuhong Heavy Machinery. If you want to learn more about our products,
Contact us Now to find out what we can do for you next project !
Focus on Quality, Serve Worldwide
Establish strong sales service system with full coverage for 6 continents, 140 countries.
Whatever your requirements, you 'll find the perfect service-oriented solution to match your specific needs with our help.
Right where you need us,whenever you need us
ATTENTION! WE HAVE ONE-STOP SPARE-PARTS SUPPLY CHAINAll kinds of parts, Full range of models